| | |
| --- | --- |
| Posted on September 3, 2015 at 3:50 PM | |
So, being a blogging virgin, this could all go very wrong. I've managed to delete everything I wrote twice already so bear with me.
I'm not the sharpest pencil in the box when it comes to the technological side of things and have a tendency to break electrical things and crash computers. If it aint a paintbrush or a pencil, the waters are definitely murky.
Also, my brain is an odd place at the best of times and what seems utterly normal to me, and is clear as a bell, will often be met with blank stares of bewilderment and the ' just-smile-and-nod-and-maybe-she-will-just-go-away' face.
So' what's new? Well, there's a 2016 calendar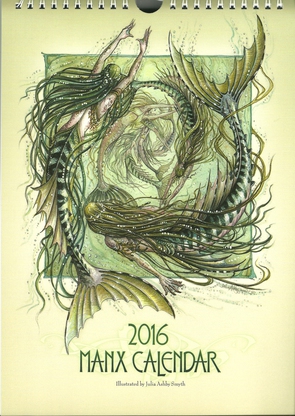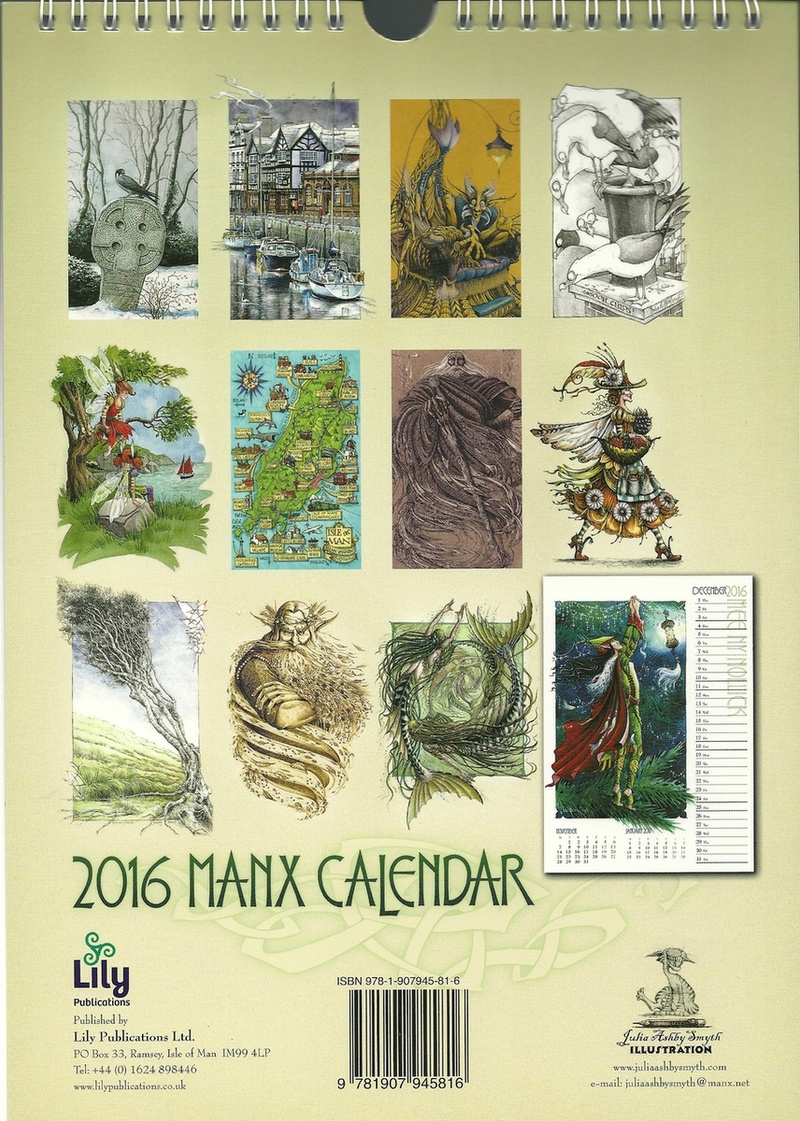 http://www.presenceofmann.com/2016-manx-calendar/
You can order it from the lovely Suzanne at Presence of Mann.
I've just finished a set of stamps for the Isle of Man Post Office. If I post images before their official launch, I will probably meet an untimely sticky end, so best not.
I've just finished a tattoo design for a lovely chap who is probably the reason why I have set a tentative tootsie into the blogworld. Sitting in my little studio amongst the trees, it is very easy to hermit-ise myself with the furries and forget about the wider world out THERE. So, Nick, if you are reading, this is your fault! Below is a wee section of his tattoo design.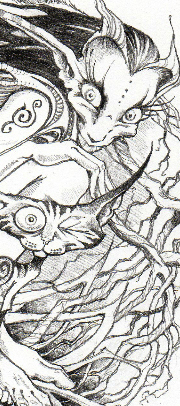 A few odd sketches and a birthday commission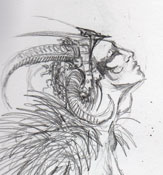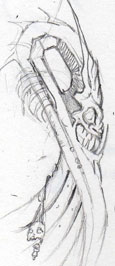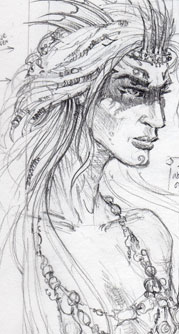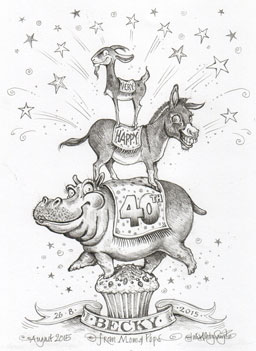 What is really floating my coracle at the moment is the delicious array of colours around at the moment. Everything is in late summer splurge, the heather, bracken and gorse peppered hillsides are just delightful. I'm desparately trying to saturate my mind-palette with their richness in between bouts of computer-infused eye frenzy. Trying to work out how to upload and standardise prints and cards and postage and packing and all that malarky is very taxing on the old brain cell, so having nature to soothe the eyeball is very lovely.
Well, I don't know about you, but I seriously need a cup of tea and possibly a raw chocolate and blueberry treat. Made them yesterday, and boy, they are very moorish. It's hard to leave them unattended for to too long.
I can't guarantee that this blog lark will be at all regular, but I will attempt to wander this way periodically.
Smile - you never know when you might get one back.
J x
p.s. I apologise now for odd spellings, made-up words and errant emotives (which I've just spotted)
Categories: None